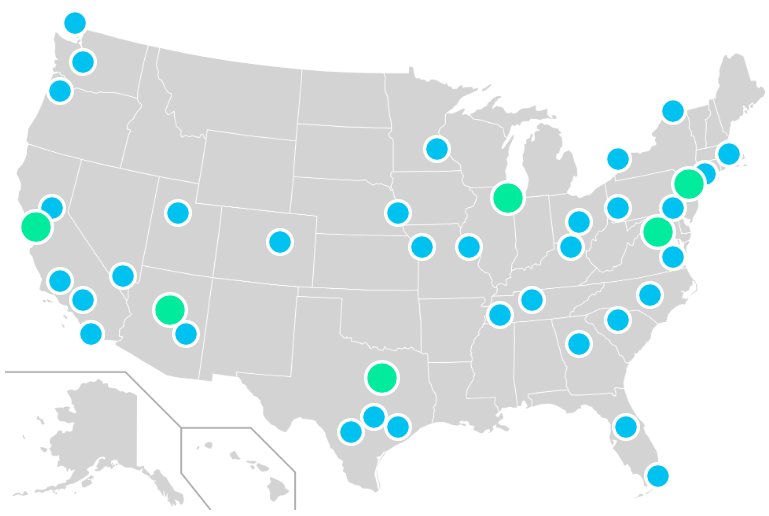 Cloudpath Is Within Reach
Cloudpath enabled edge locations are strategically positioned across the US with private line FlexConnect ports available in just about every major data center.

Cloudpath's multi-purpose, last mile FlexConnect provides secure, direct access to Cloudpath's edge locations. From there, interconnect offices, data center and remote workers to the service providers in the Cloudpath Ecosystem.